Established in 1983, Out Of Xile create womenswear for occasions, providing beautiful, flexible clothing to replace formality.
Designed, stitched, dyed and finished in England, Out of Xile has always been a premium quality, luxury English brand.
Fabrics are a key element to every collection and where possible are made from natural yarn and dyed to create a tonal look - Out Of Xile are instantly recognisable for their unique colour palette. Dresses and separates can be mixed up and matched according to taste and create a flattering silhouette.
With subtle detailing and luxurious trims, Out of Xile is perfect for occasion wear, or to make any day feel special.
The collection appeals to  women across all ages who seek versatile, flexible outfits or separates which work for all occasions. A relaxed lifestyle and an effortlessly chic look is our aim. The tight edit and the simple luxury feel, make it a collection which is as easy to buy as it is wear.
Out of Xile Viscose Silk Stripe Wrap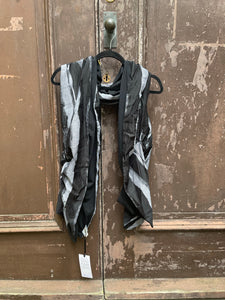 Out of Xile Stretch Quilt Port Skirt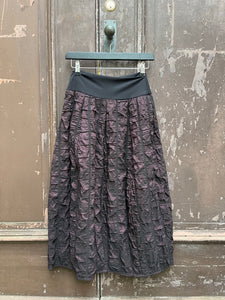 Out of Xile Knot Stripe Dress